Conclusion of DFPS Phase I


Presentation at the Astronomical Instrumentation Laboratory, TAMU

16-FEB-23




Kevan Hashemi
Open Source Instruments Inc.
www.opensourceinstruments.com

On-Line Documents
Test Stand Two Electronics
TS2_Electronics
Observing Requirements
The Stage Five Spectrograph should measure 1 billion spectra in ten years.
We need 50k fibers rather than 5k.
Do the fibers need to be able to reach every point in the field of view?
Our observing simulation is how we explored this question.

Figure: Graphical Output of Observing Simulation
Remote Control Demonstration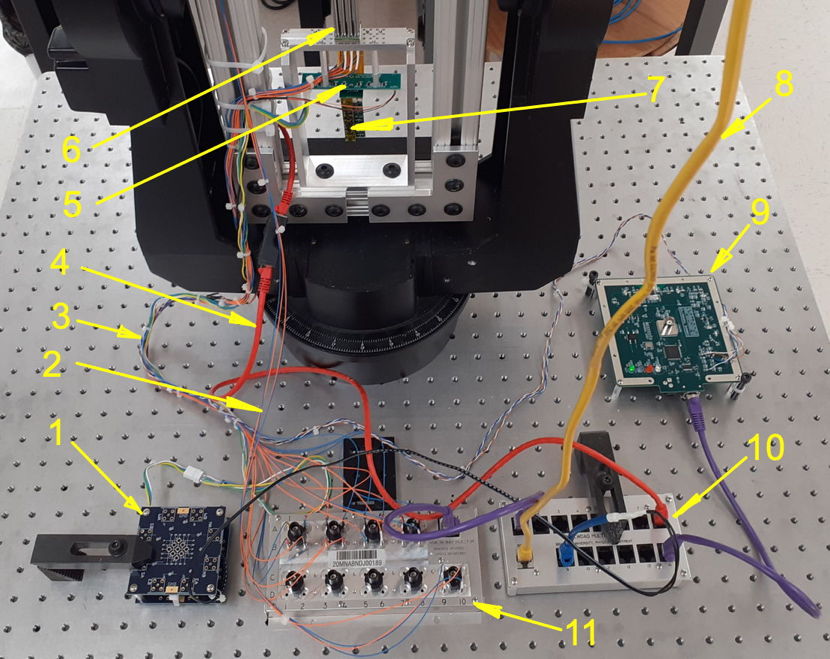 Figure: Test Stand Two Electronics, Annotated. Showing (1) ±250V power supply, (2) fiducial fibers, (3) positioner fibers and wires, (4) camera cable, (5) backplane, (6) actuators, (7) fiber controllers, (8) LWDAQ root cable, (9) command transmitter, (10) LWDAQ multiplexer, and (11) thirty-six way contact injector.
Test Stand Two is On-Line.
We will now attempt to demonstrate the fiber positioner control.